Specialty Cakes
We have a large variety of specialty cake options. They come in all sizes from standard cakes and sheet cakes to cupcakes. Decorations can always be tweaked to suit your needs. There is something for everyone! However, if you don't see what you're looking for check out our "build your own" section. Images below are examples of what certain flavors may look like. Designs may vary, but will always be stunning!
This is our dream cake. Brownie batter, chunks of decadent brownie= sandwiched between moist chocolate cake and completed with chocolate frosting and ganache.
One of our most popular cakes is this tasty cannoli cake. It is made up of vanilla cake layers and chocolate chip cannoli cream frosting. It is topped with rich ganache and homemade petite cannolis.
If this cake doesn't make you drool, than I don't know what will. Vanilla cake layers, Confetti white chocolate cookie dough filling, and confetti frosting. You can have it frosted semi-naked like the image above or frosted traditionally.
Another fun cookie dough cake! This one is chocolate layers with everyone's favorite chocolate chip cookie dough in the center! Vanilla frosting, mini chocolate chips, and ganache make it complete.
This decadent cake is based off the infamous Ferrero Rocher chocolates. Moist chocolate layers, Hazelnut crunch ganache inside and of course hazelnut frosting. On top you'll find hand rolled hazelnut cakepops.
Gluten Free option available
The marriage of the two best flavors known to man. Chocolate and peanut butter bring joy to our tastebuds. Chocolate cake, fluffy peanut butter frosting, and ganache.
Gluten Free option available
The caramel filling in this cake is so creamy! It is a perfect pair with our caramel frosting, vanilla cake layers, and rich ganache!
Everyone loves Snickers! We just had to make a cake inspired by the tasty candy bar. Layers of chocolate cake filled with a homemade caramel and peanut mixture, finished off with caramel frosting and ganache.
Gluten Free option available
Sometimes you certainly do feel like a nut. A delectable chocolate almond buttercream smothers chocolate cake layers that are filled with sweet coconut bliss.
Gluten Free option available.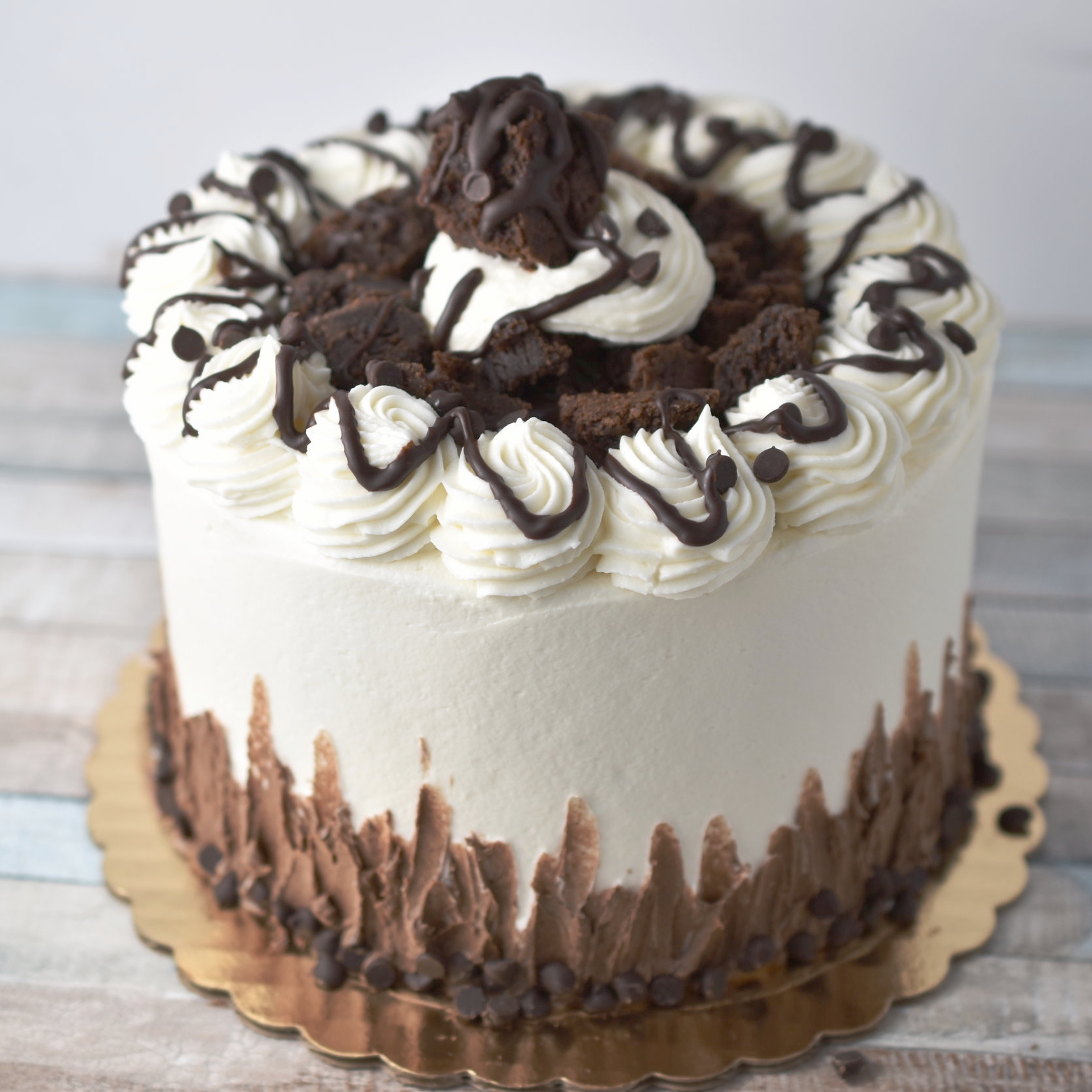 This perfectly smooth cream cheese frosting is paired with our gooey fudge brownies. Chocolate cake layers are filled with ganache and brownie chunks, frosted with cream cheese frosting and topped with more chocolate goodness.
Just like you remembered it! A creamy mixture of homemade caramel, pecans, and coconut between layers of moist chocolate cake and creamy chocolate frosting.
Gluten Free option available.
Do you remember the mini zebra cakes you'd take for your school lunch? Well, we make a giant one. We also make mini ones, but now you can share. Vanilla cake, vanilla frosting, and white chocolate ganache.
To all the pumpkin lovers out there, this cake is for you! Super moist pumpkin cake covered in a perfectly sweet maple frosting. Bring on the fall flavors!
Our cookies and cream cake has to be one of our all time favorites. Chocolate cake layers, all natural cookie sandwich frosting, and chocolate ganache. The cake pictured has been upgraded to our "overload" option.
A perfect cake to get you in the mood for fall. This apple cake is made up of vanilla cake layers, filled with apple pie filling, and completed with a fluffy cinnamon spice frosting. This cake is also awesome with caramel frosting.
With alternating layers of chocolate and vanilla cake layers, you get the best of both worlds! Between the cake layers you'll find the sweetness of strawberry preserves and crushed wafers. The cake is frosted with stripes of chocolate, strawberry, and vanilla frosting. It is finished off with rich ganache.
You like cookie dough? You like brownies? We can put them together to make the perfect cake inspired by the amazing ice cream flavor. marble cake filled with chunks of our fudge brownies and homemade cookie dough, and frosted with soft vanilla buttercream. Heaven in your mouth people.
This cake is all about chocolate! Chocolate cake filled with chocolate pudding, chocolate crushed cookies, and no doubt chocolate frosting. I think I'm in love.
Sunshine explosion in your mouth! The taste of summer in a whimsical cake. Vanilla cake filled with strawberry preserves and frosted with a rainbow of fruity frostings including lemon, orange, and raspberry.
If you have an obsession with cookie butter like we do, than this is the cake for you. Vanilla cake layers frosted with cookie butter frosting. Cookies and biscoff butter take it to the next level.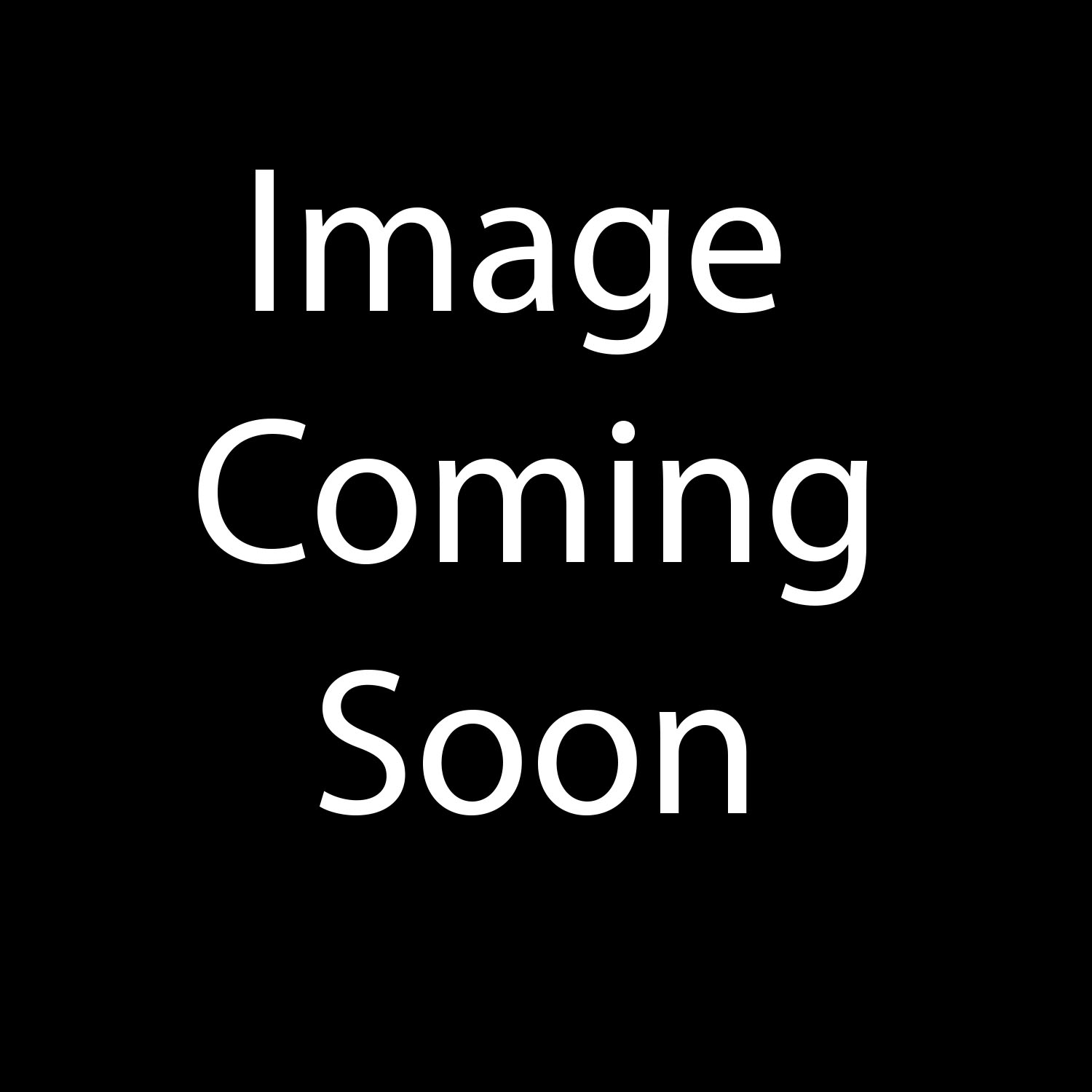 Let's begin by talking about what's inside this delicious cake. Marshmallow fluff, chocolate pastry cream, and strawberry frosting make for the perfect melody to cover the moist chocolate cake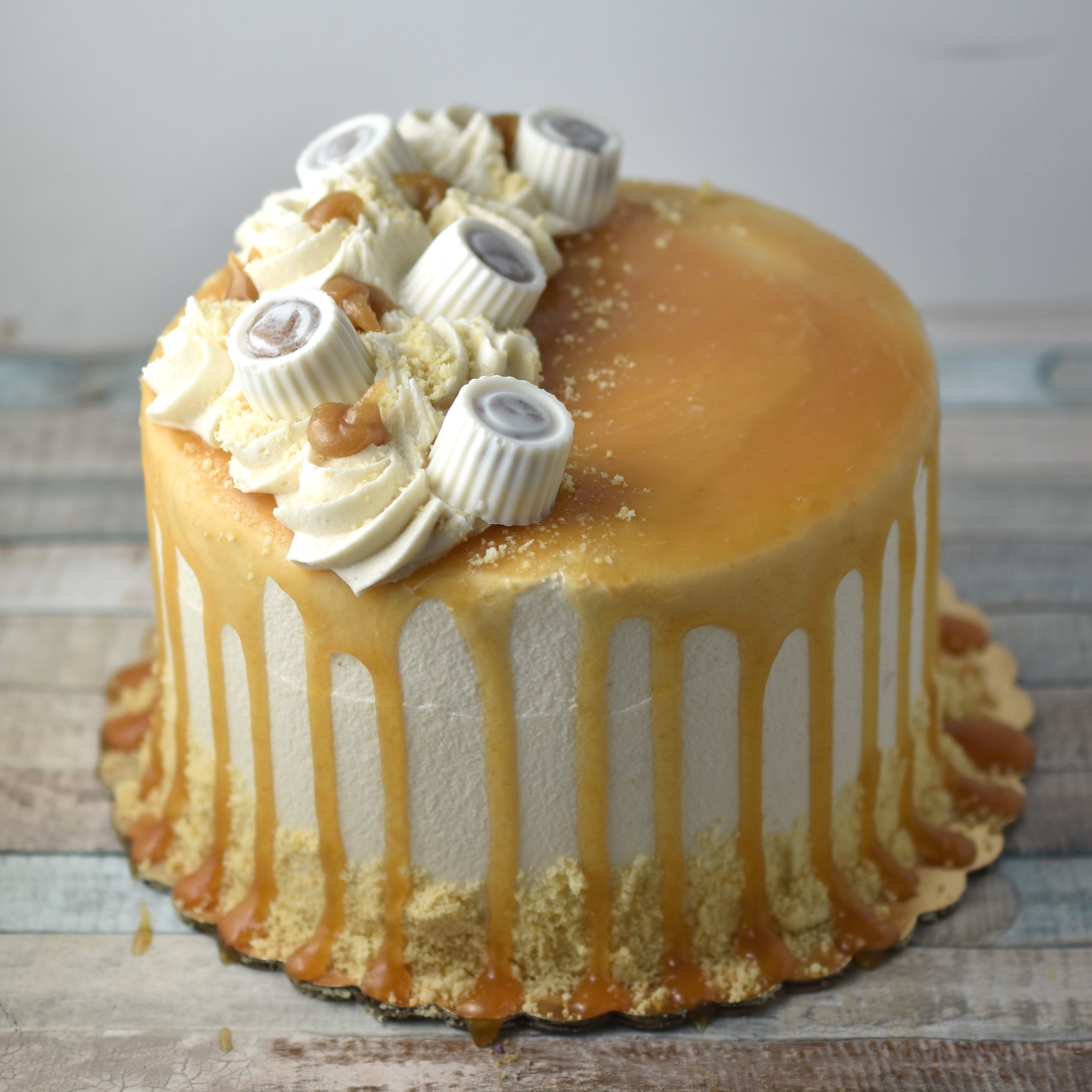 If you couldn't tell by now, we are totally obsessed with caramel. This cake is a caramel lovers dream. Caramel pastry cream between vanilla layers of cake, salted caramel frosting, and definitely a caramel drip. Drool worthy.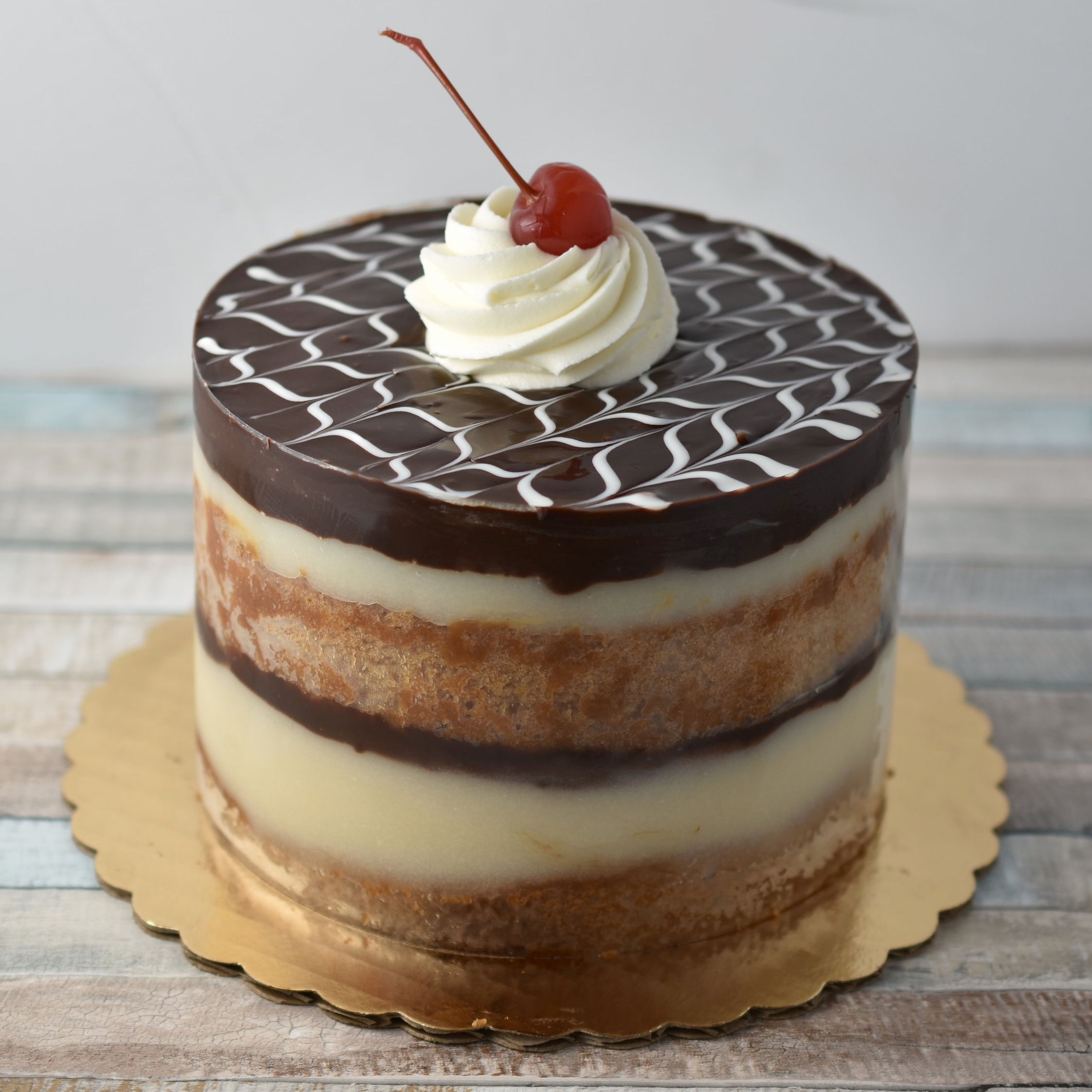 Just like the Boston cream you know and love. Vanilla cake, scratch made pastry cream, and our rich ganache to top it off. Yes please!
We are all a kid at heart, and who didn't love a good ol' peanut butter and jelly? We believe you should bring out the kid in you as often as possible. This cake should do the trick! Peanut butter frosting, vanilla cake, and strawberry jam filling.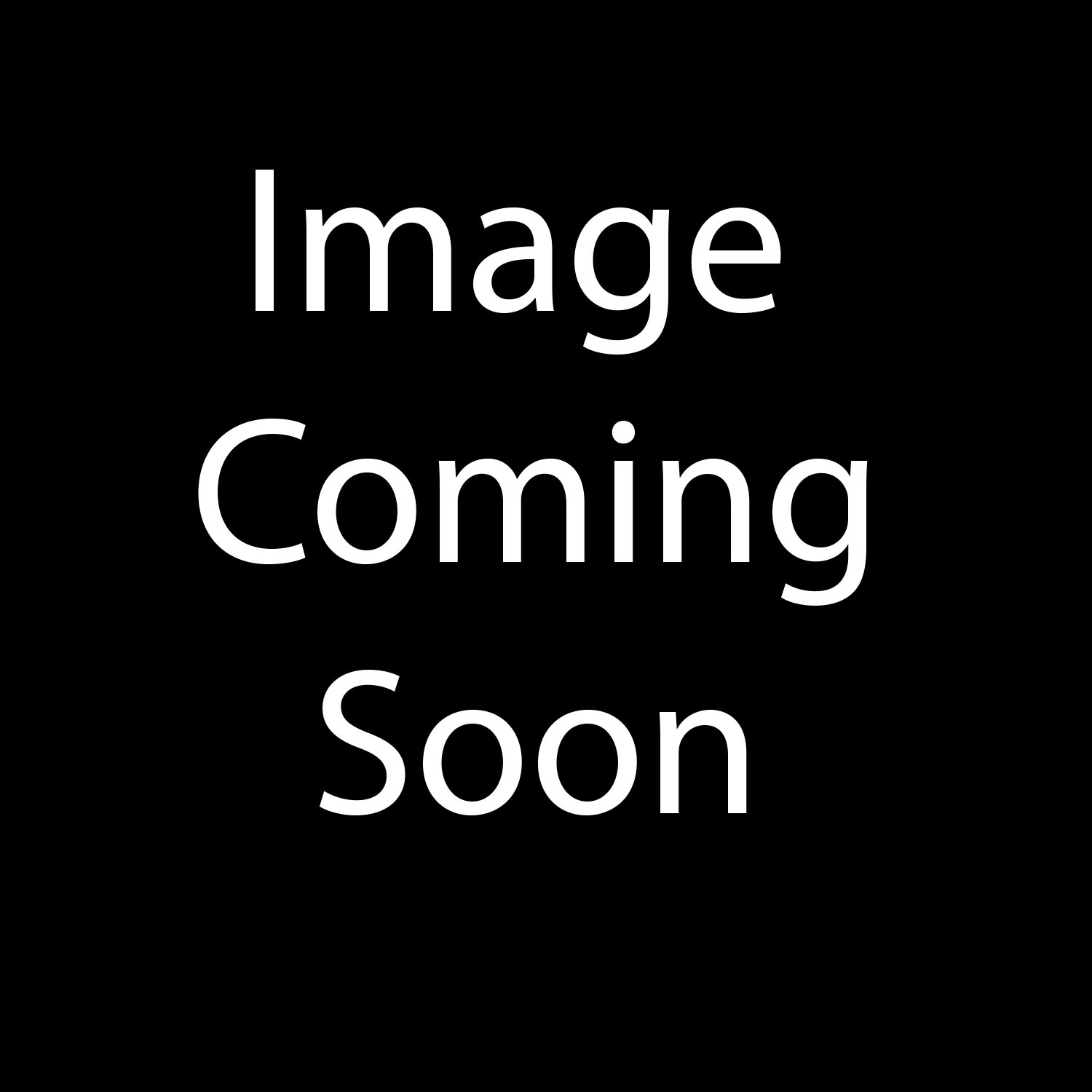 Hello matcha trend. We are here for you! Vanilla cake, matcha frosting, and white chocolate ganache. We can try and make cakes a little healthier can't we?
Chocolate cake, Raspberry filling, chocolate frosting, and ganache..
Spiced carrot cake and cream cheese frosting. Go for an extra wow and add caramel filling.
Time for a coffee break! Give yourself a little extra get up and go with our espresso infused cake. The espresso frosting is filled with a crushed all natural version of an oreo and covers our popular chocolate cake . Sandwiched between the layers is our rich chocolate ganache.
This combo is sure to get you buzzing! White chocolate ganache fills vanilla layers, which are covered in a sweet and satisfying coffee buttercream.
Our mint chip cake is a reminder of sweet summer days. We created this cake inspired by a retro ice cream shop. Mint chocolate chip frosting encases moist chocolate cake and a creamy ganache filling. Let's share some memories together over a slice.
Gluten free option available. .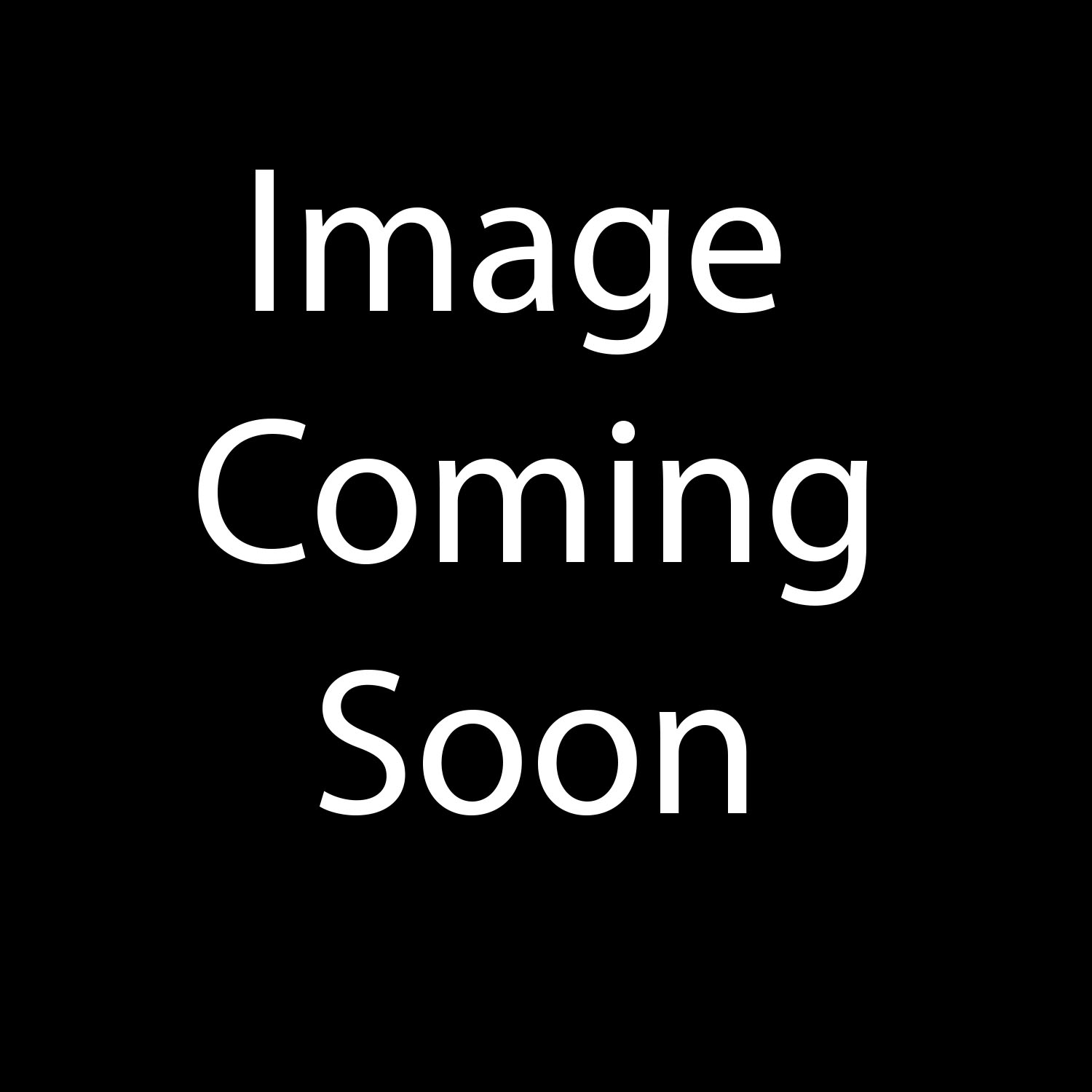 This cake is like sunshine on a fork. The light and airy coconut frosting pairs so perfectly with homemade pineapple filling. Add ,our moist vanilla cake to the mix, and you have yourself the prefect sweet treat.
Chocolate cake, strawberry frosting, ganache filling.
If this cake doesn't scream summer than I don't know what does! Our homemade vanilla cream fills layers of moist vanilla cake. This handsome devil is then finished off with an orange zest buttercream.
Vanilla cake, lemon frosting, strawberry filling.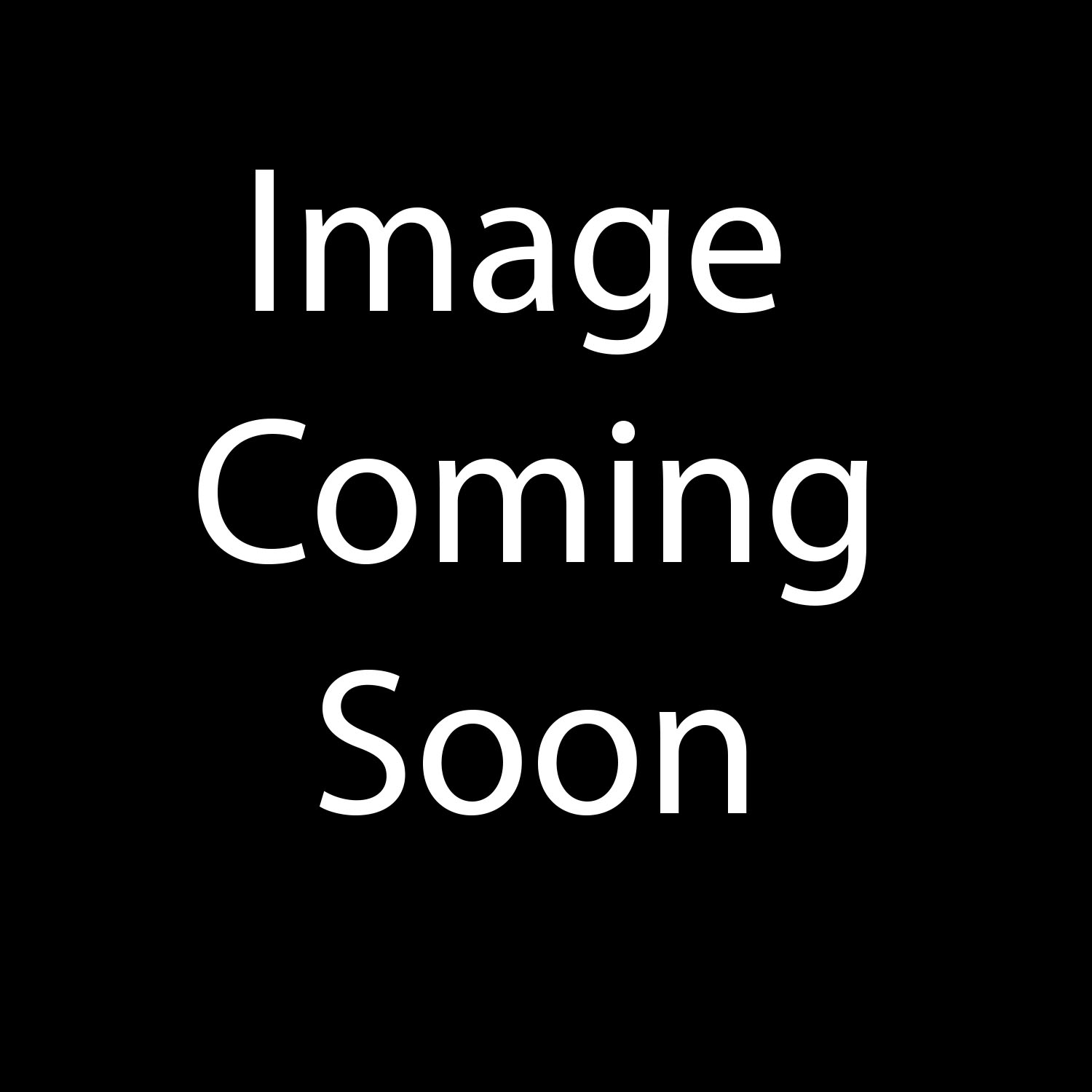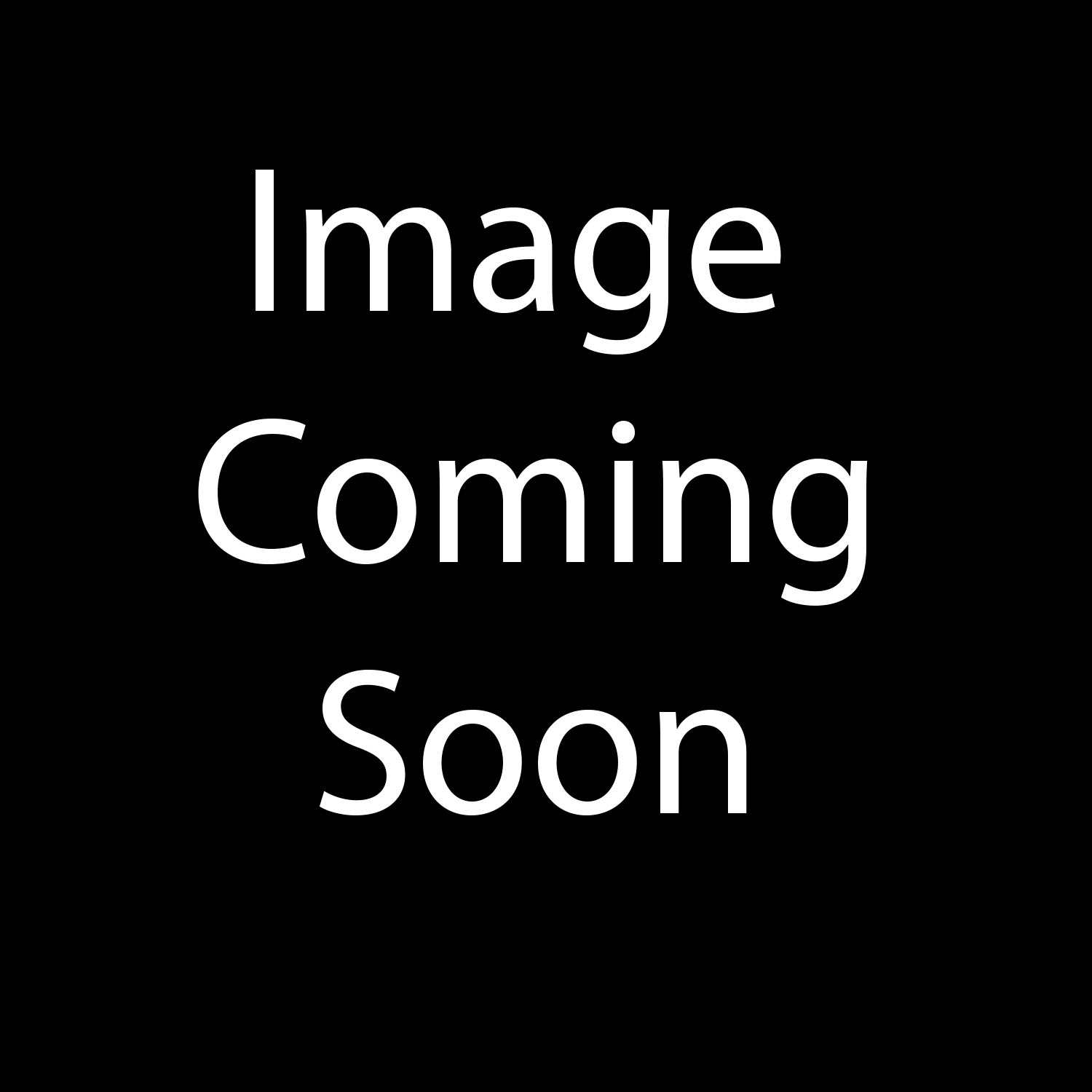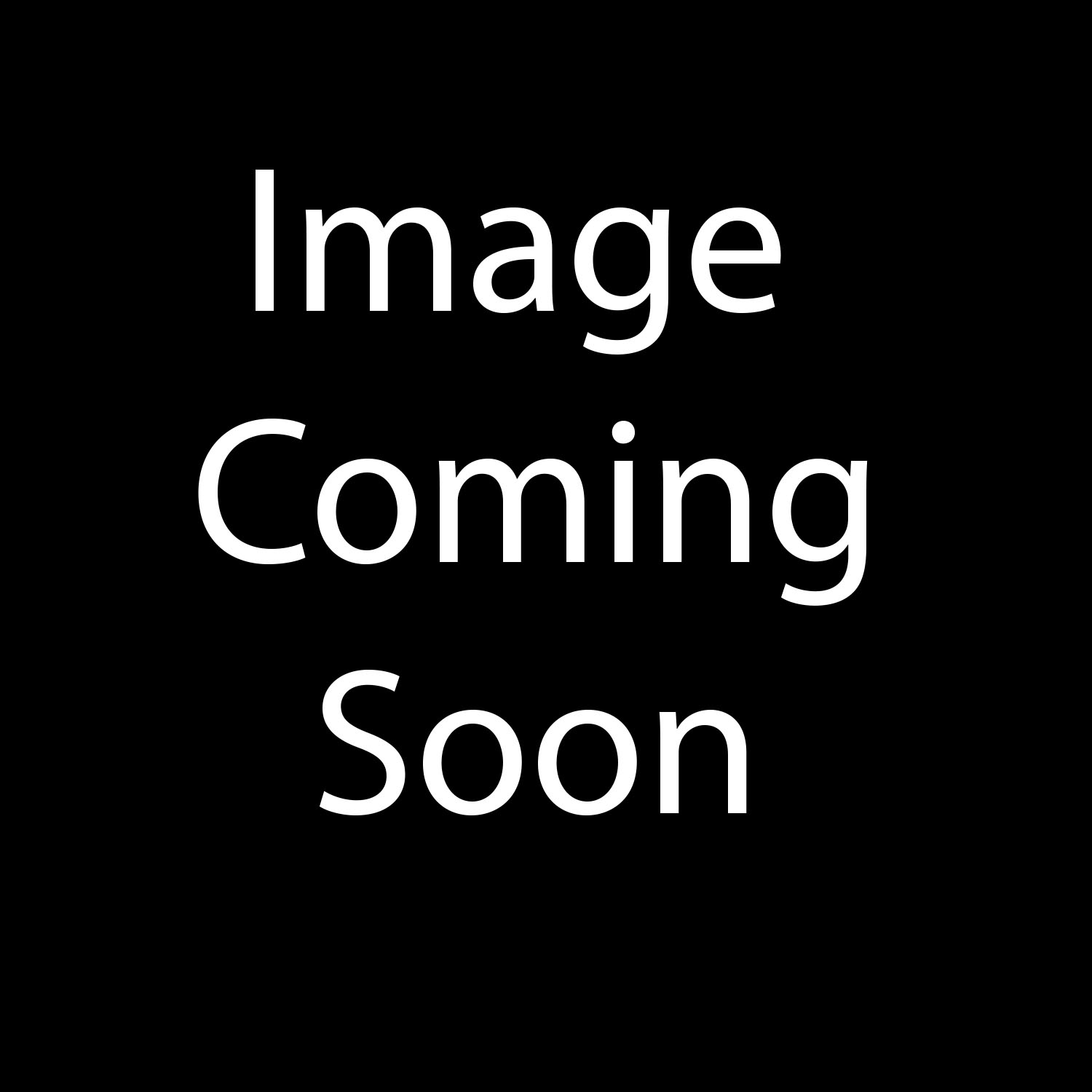 Vanilla cake, Vanilla frosting, filled and smothered with crushed dunkaroo style cookies.
Chocolate cake, vanilla frosting, cartelized banana filling, topped with a crunchy peanut ganache.
Vanilla cake layers, banana frosting, strawberry filling, topped with ganache, and sprinkles.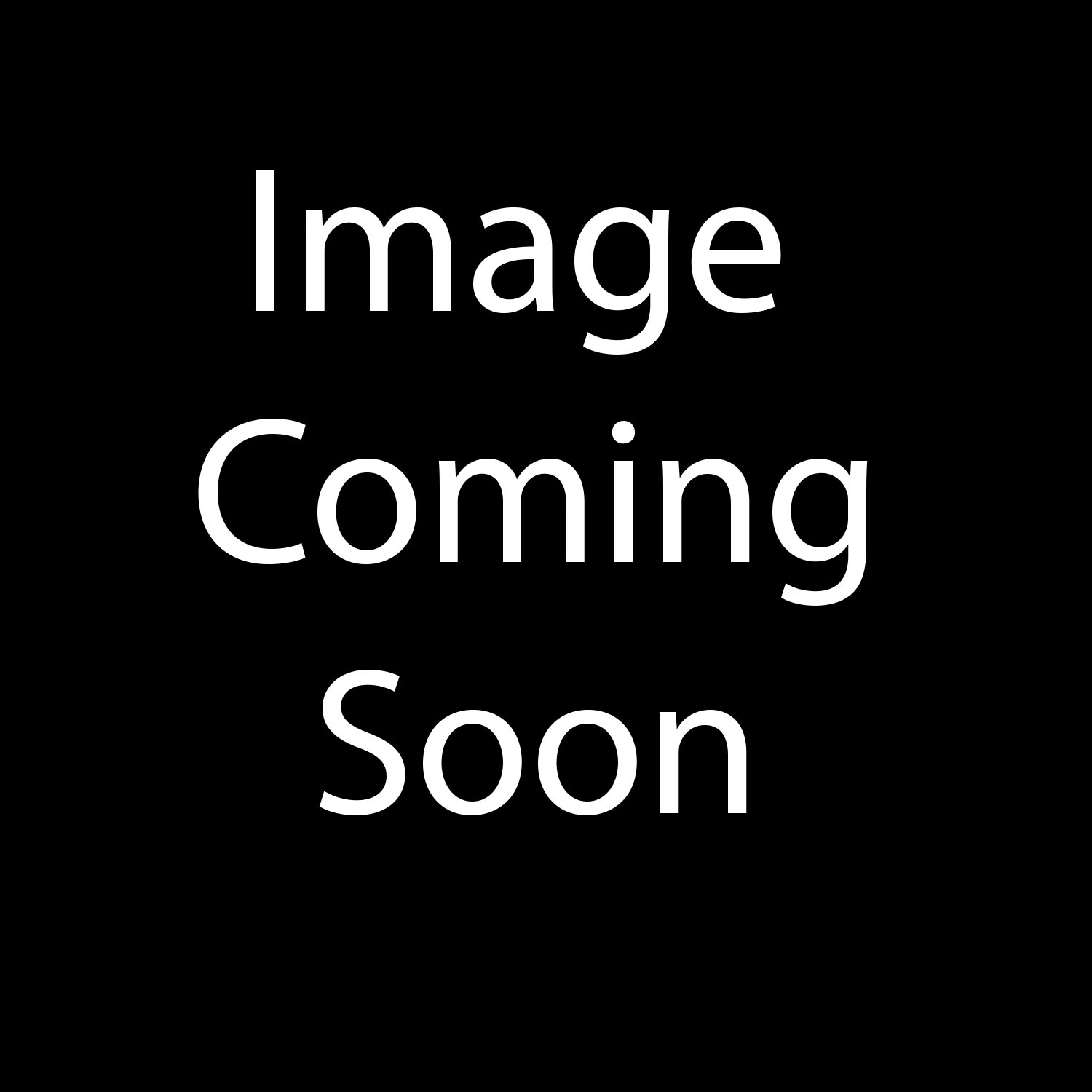 Vanilla cake, cherry pie filling. and vanilla frosting.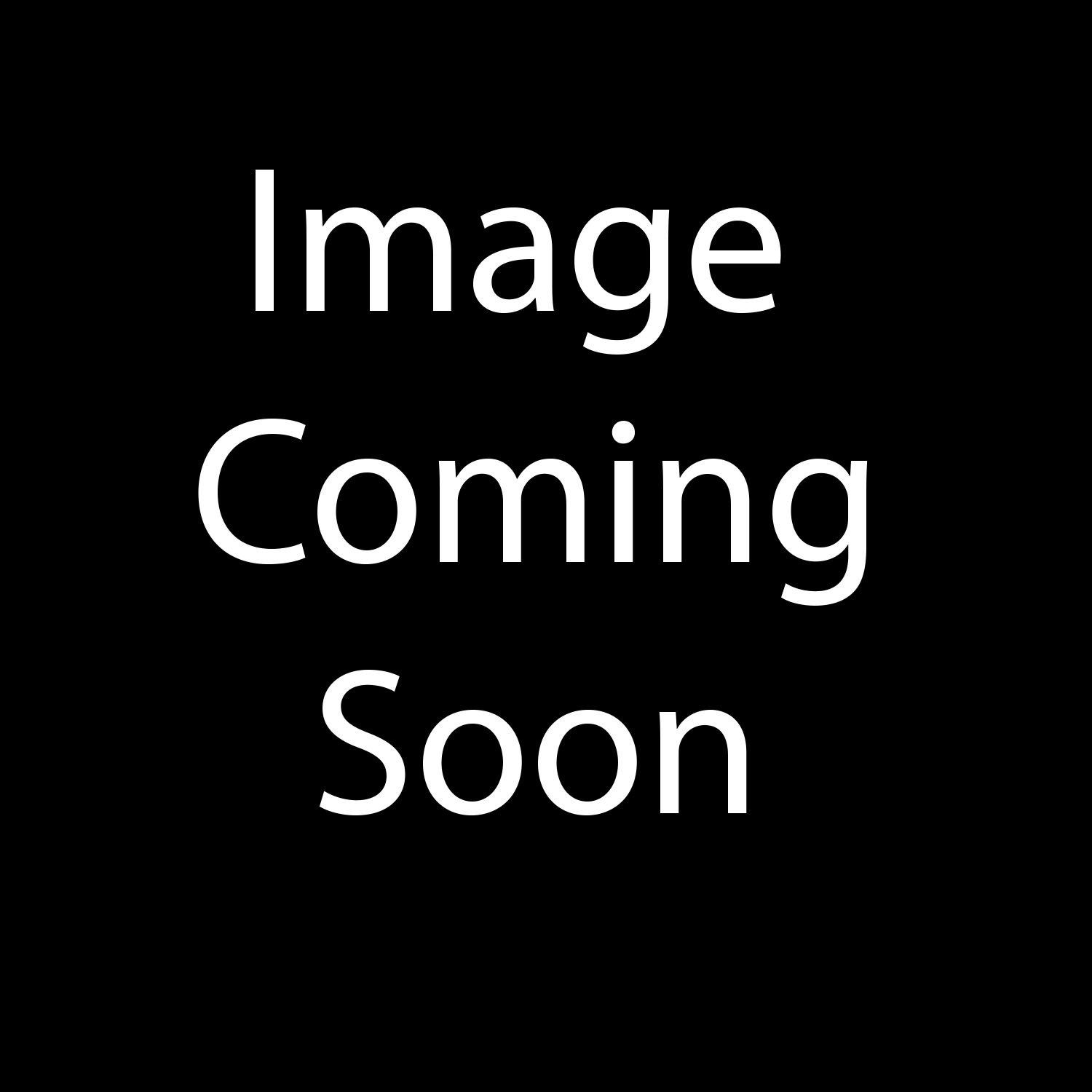 Marble Cake, Ganache filling, and cherry chip frosting.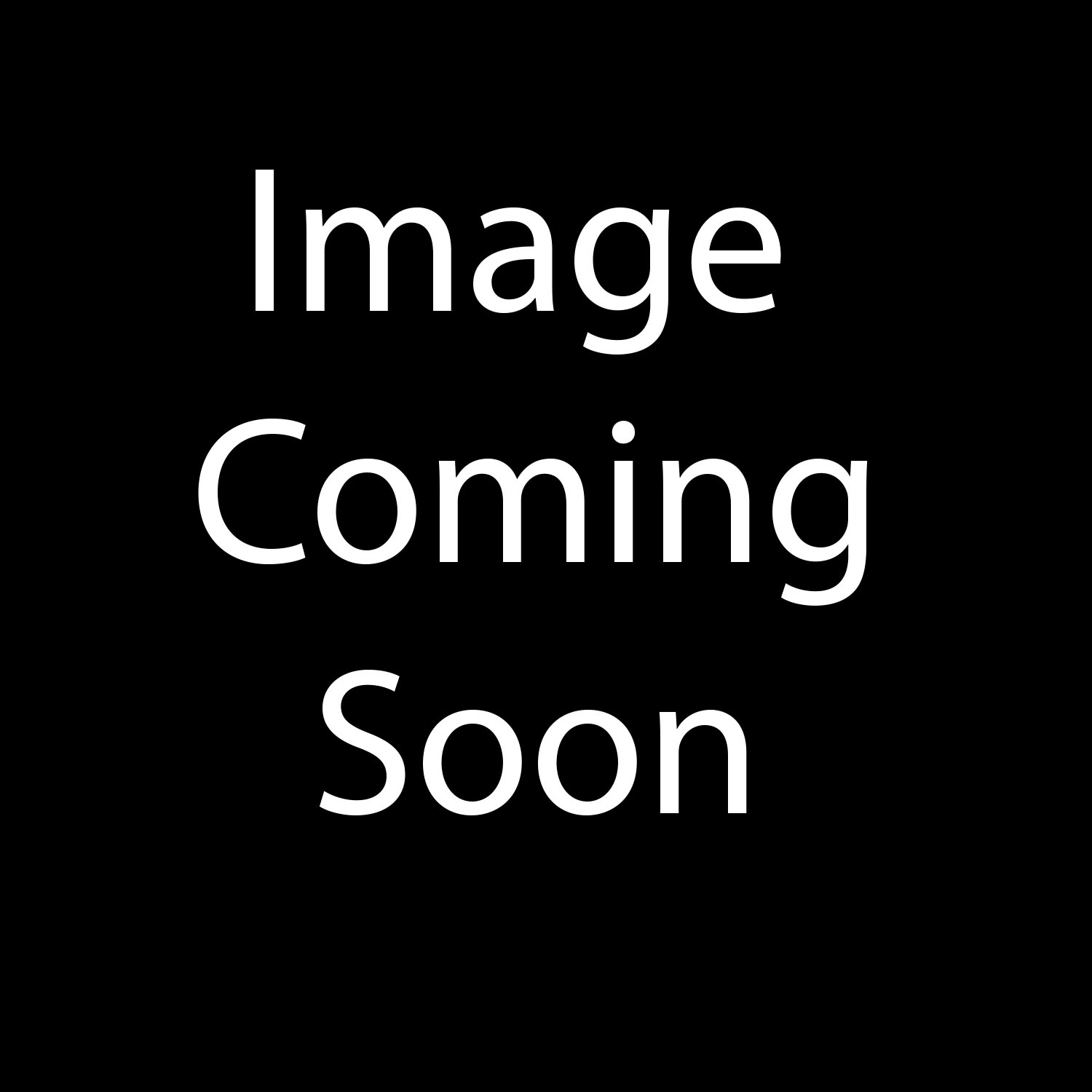 Cinnamon cake, cream cheese frosting, and snickerdoodle cookie dough.
This cake is inspired by our popular Magic bars. We have created a magical filling made up of coconut, chocolate chips, white chocolate, and peanuts. This tasty filling is then sandwiched between vanilla cake layers and frosted with whipped coconut frosting.
This cake is as fresh as the early spring weather. Moist vanilla cake filled with layers of lemon curd. A light coconut frosting along with some shredded coconut to top it off.
Breakfast is served! We won't judge! Maple frosting smothers vanilla cake layers filled with a fresh blueberry filling.
Do you remember those adorable pink frosted animal crackers we loved as child? Now you can have it in cake form! Vanilla cake filled white chocolate ganache and crushed cookies. Top it off with some fluffy vanilla frosting and you've found heaven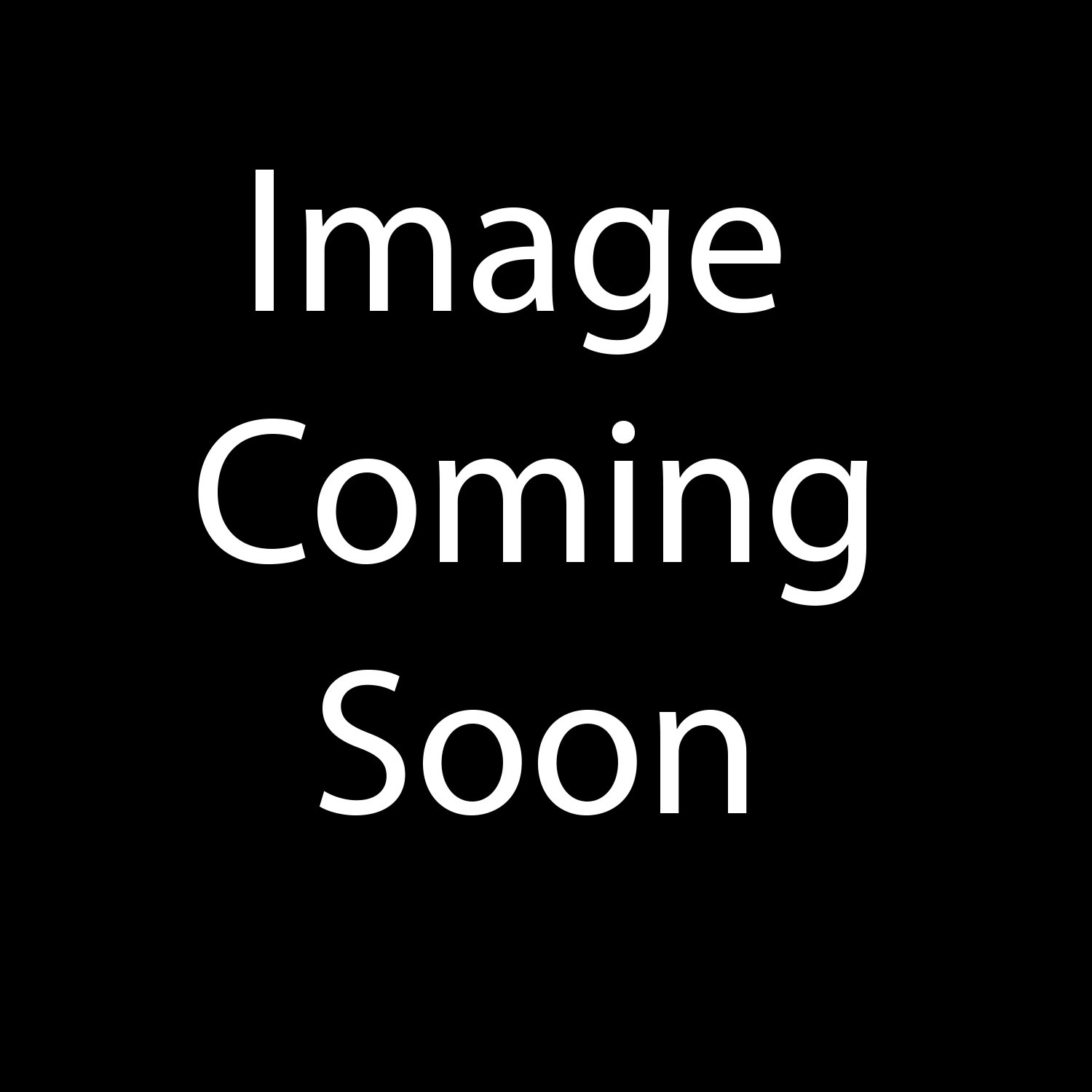 You want the best of both worlds? You can have it with this cake! Please both the chocolate obsessed and the vanilla lovers. Dreamy ganache filling, whipped vanilla buttercream, and alternating layers of chocolate and vanilla cake.